BIKE AND/OR RIDER explores the relationship between a bike and its rider. Each bike is visually displayed besides the rider, revealing the key design factor of fixed gear subculture: differing yourself in new and creative ways whilst maintaining a feeling of community.

A small booklet of postcards containing a series of photos taken by myself, held closed by a custom bicycle inner-tube ring.

Printed and hand-binded for a limited edition of 10 copies sold at Gordon Bennett.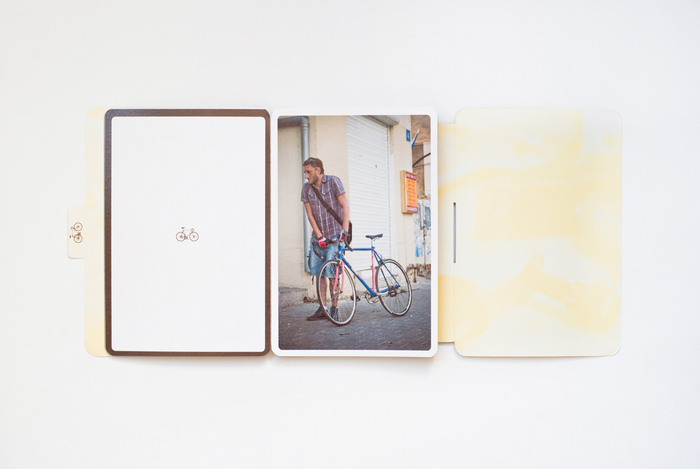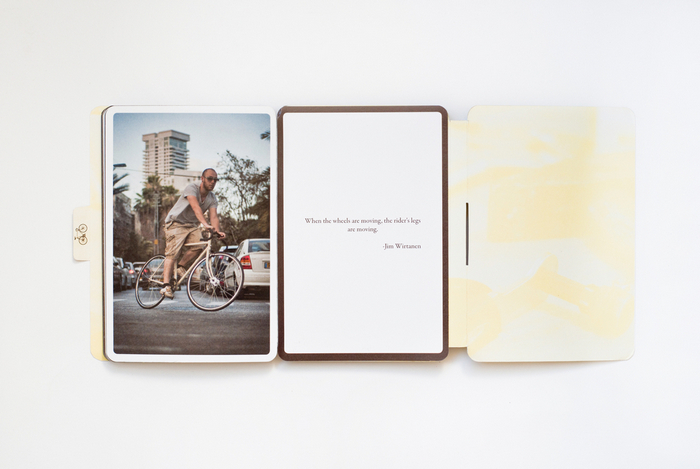 All projects, photos & images © Copyright 2021, Roy Sherizly