WEB DESIGN · UI · MICRO INTERACTIONS



A redesign of the Gett homepage for the US, UK, Russian and Israeli versions of the site. The new website design, including all inner pages, also supports moble and tablet views.

Our goal was to utilize Gett's strong existing brand to create a professional looking website that would stand out against their competitors. This website caters to both drivers and passengers.

Website concept and visual language done at

Awesome Design Agency.

*The website has since been updated.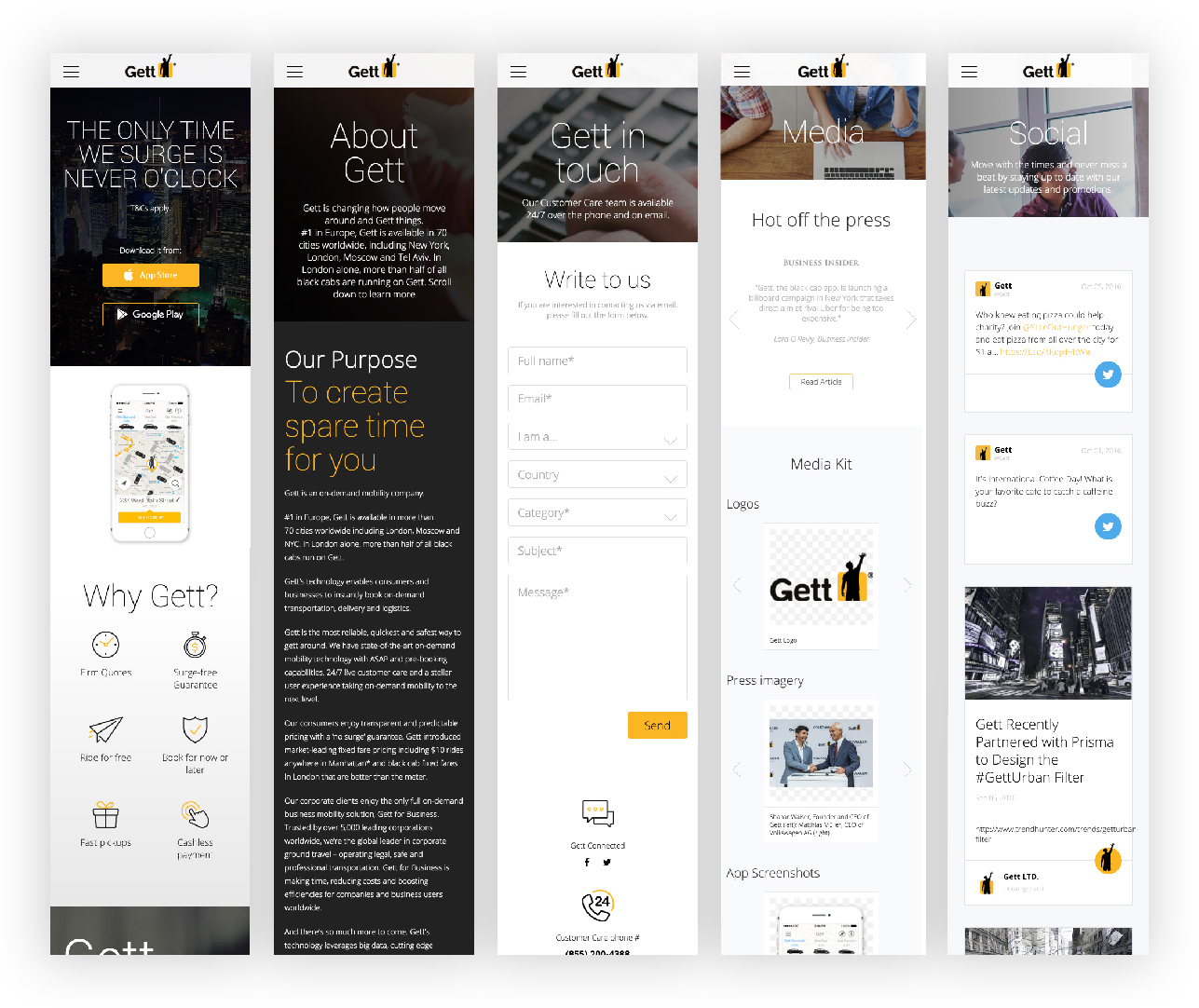 Gett's website includes many areas where the viewer can interact to view more information.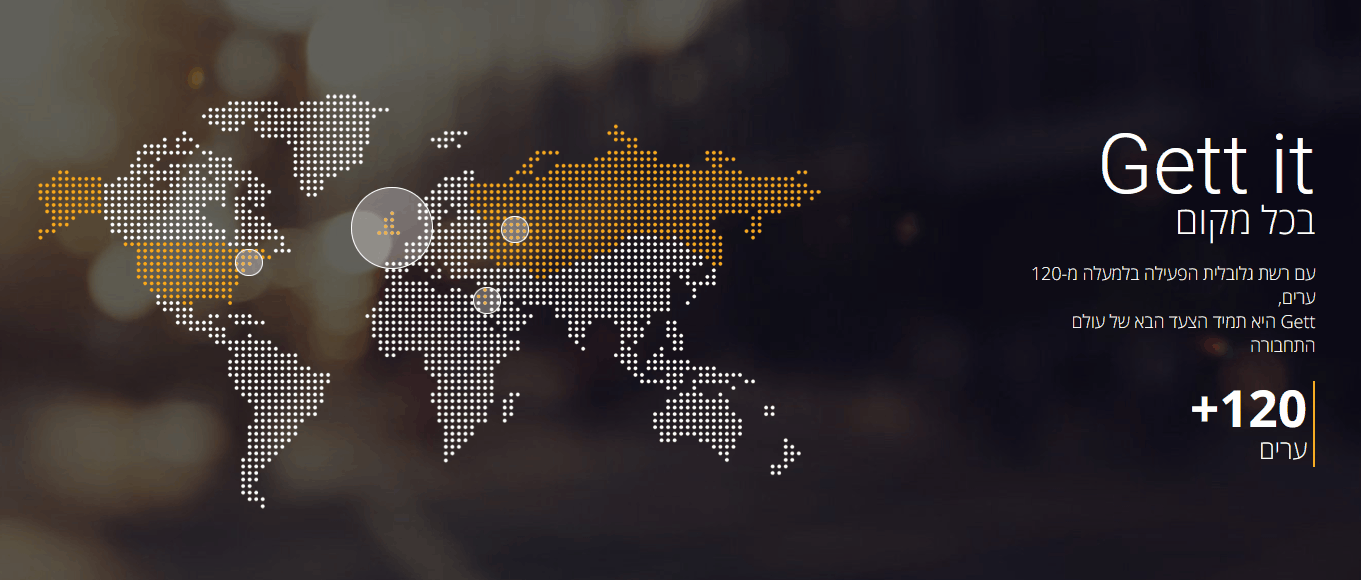 All projects, photos & images © Copyright 2021, Roy Sherizly